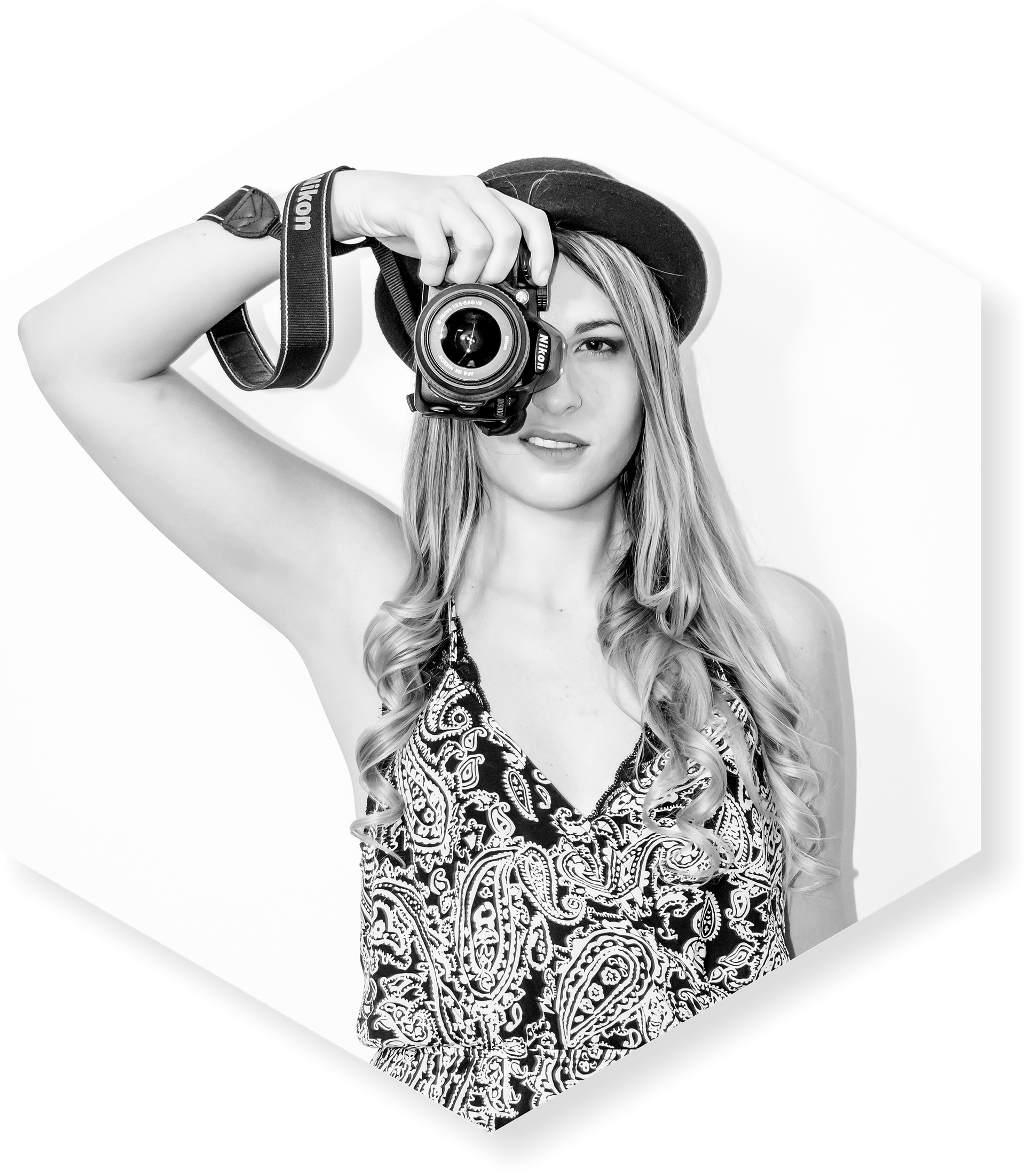 Soy diseñadora y fotógrafa -

O
rigin

aria de Río Cuarto, Cba, Argentina.
I am a designer and photographer - Original from Río Cuarto, Cba, Argentina.
objetivo + meta + estrategia  = resultado
Creo que todo debe partir de una
buena estrategia
, el plan que nos permitirá cumplir nuestros objetivos y metas, así llegar a un resultado deseado. A través de
SOLUCIONES CREATIVAS
 generar lazos afectivos con el sujeto destino, Sin perder de vista la
funcionalidad, eficiencia y estética.
OBJECTIVE + GOAL + STRATEGY = RESULT
I believe that everything must start from a good strategy, the plan that will allow us to fulfill our objectives and goals, thus reaching a desired result. Through CREATIVE SOLUTIONS generate affective ties with the target subject, without losing sight of functionality, efficiency and aesthetics.
AMO RELACIONARME CON PERSONAS CREATIVAS
La diversidad de pensamientos y la flexibilidad son necesarias en la actualidad para
adaptarse a las nuevas ideas y entornos cambiantes.
I LOVE TO RELATE WITH CREATIVE PEOPLE
Diversity of thoughts and flexibility are needed today to adapt to new ideas and changing environments.

[ESPAÑOL]
Desde el 2013
 empecé a trabajar como diseñadora freelance paralelamente a mis estudios de diseño gráfico. 
identidad, manejo de marca
*En construcción*
diseño conceptual, asesoría de comunicación y planes estratégicos
*En construcción*

diseño editorial
*En construcción*

diseño de interfaz
*En construcción*

filmación, EDICIÓN y animación
*En construcción*

fotografía
Desde el 2014
trabajo como fotógrafa profesional freelance, es un complemento a mi principal área que es el diseño gráfico. Trabajo en eventos como casamientos, sesiones, fiestas de 15, cumpleaños y bautismos. También eh trabajado fotografiando en
bares y discos tales como: Iguana, Gral Cabrera - Casa de Piedra - Roca Rosa - La Piojera - Condesa - Club 51 - Octavia - Mr Robinson - Wallas Secundarios.
También tengo experiencia en la fotografía de viajes
, en el 2017 acompañé a los egresados del secundario de Doble Play by Expresosur a Camboriú, Brasil. El resumen del viaje puede verse en el portfolio. 
Mi equipo es muy completo, cuento con dos cámaras reflex nikon y lentes para cubrir todos los rangos focales, además buenas iluminaciones flash, leds continuos y una GoPro Hero 5 Black.